WHY WORK WITH DBC AMERICA?
We are always looking for Male and Female Promotional Brand Ambassadors throughout the entire Great Lakes region. After completing the interview process with one of our Booking Managers, you will be assigned a couple of training events and work alongside one of our Team Leads. Once you are comfortable with us and us with you, you will be assigned a username and password that will allow you access to our scheduling site, so you can book yourself on the events when and where you would like to work.
DBC provides our Team members with every tool needed for each and every event. We strive to be the agency known for exceptional display tables, increased sales as well as being trustworthy and honest. Our Customers and our Teams know they will always have what they need, when they need it and will always be paid on time, exactly what is owed to them.
They love what they do and who they do it for. A few years ago we took on the "I ♥ PROMOS" slogan along with "We Make BRANDS Happen" for DBC because we truly do love promos. Search us on social media and you will find our Team members tagging their event or location, taking pride in themselves, their displays and more than anything getting to know the brand they're representing.
> No experience is required but a good attitude and dependability are a must.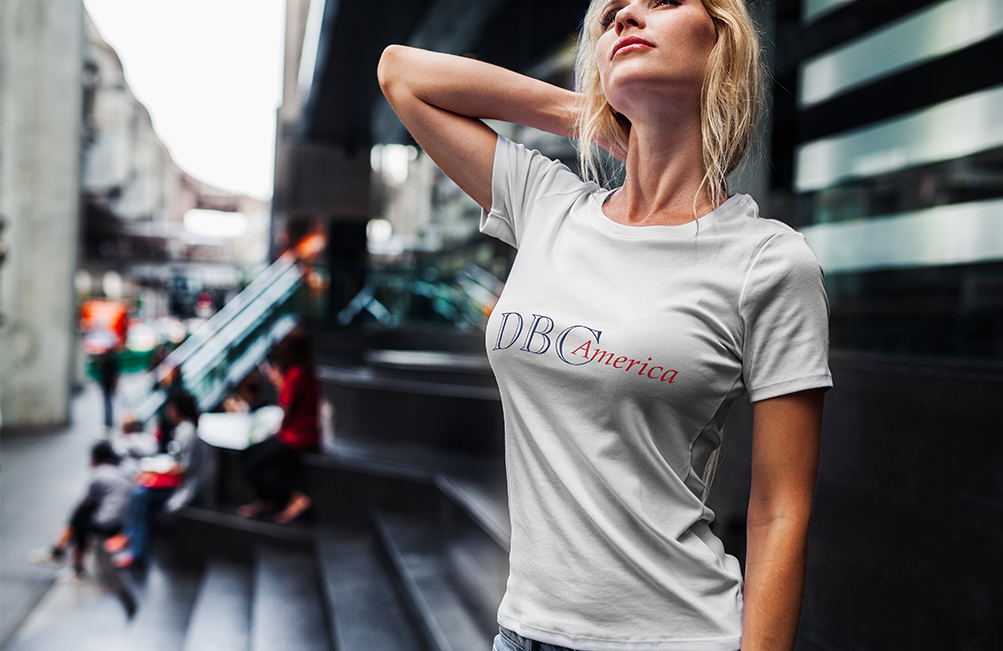 Being A Brand Ambassador
Dedicated teams of Brand Ambassadors help sell our customers brands throughout the Great Lakes Region and play an important role as ambassadors for those brands, promoting the moderate consumption of our products responsibly.
Wherever we operate we stand by our values: the passion for quality, enjoyment of life, respect for our customers, their brands and reputation. We strive to treat all our team members with dignity and to ensure that they are safe in their working environment – Safety is our No.1 priority.
We believe promoting our customers brands should be an attractive professional step for both men and women. We want to give more Brand Ambassadors the opportunity to develop their careers and progress into other roles within our company and the industry.
What is a Brand Ambassador & what do they do?
Brand Ambassadors play an important role promoting all of our customers products to their customers and consumers at point of sale and at events throughout the Great Lakes Region.
Their role is to promote specific brands by educating the consumer through providing samples at restaurants, shops or at special events. You MUST know the brand to promote the brand. To foster professional knowledge, skills and attitude, DBC will provide information on each brand
In different countries, Brand Promoters are known by different titles including, but not limited to, Beer Promoters, Brand Ambassadors, Bar Teams, Promotions Girls (PG's), etc.

#
Venue
Address
Date
Time
ZERBO'S

10/04/2023

1:00 PM - 5:30 PM

TOTAL WINE & MORE-STERLING HEIGHTS

10/04/2023

3:30 PM - 6:30 PM

TOTAL WINE & MORE- GRAND RAPIDS

10/04/2023

3:30 PM - 6:30 PM

TOTAL WINE & MORE-NOVI LOCATION

10/04/2023

3:30 PM - 6:30 PM

DISCOUNT DRINKS

10/04/2023

4:00 PM - 6:00 PM

THE INN AT ST. JOHN'S

10/04/2023

5:00 PM - 6:00 PM

BIRMINGHAM COUNTRY CLUB

10/04/2023

7:00 PM - 8:00 PM

THE CIRC BAR(MAKE CHECK PAYABLE TO 210 OPERATING COMPANY LLC)

10/04/2023

9:00 PM - 11:00 PM